Power-Up Resources Sdn Bhd
21, Jalan Desa Serdang 3,
Taman Desa Serdang,
Serdang Lama,
43300 Selangor,
+603-8959 8677
Frequency Converter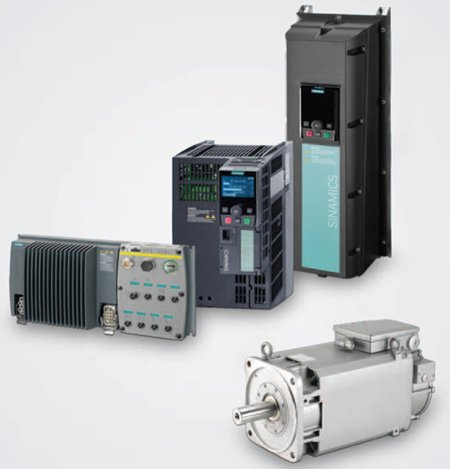 SIEMENS Converter / SIEMENS Inverter

> Basic Performance Converters Sinamics V
> General Performance Converters Sinamics G
> High Performance Converters Sinamics S


Overview
The low-voltage converters comprise the following:
standard converters for simple applications such as e.g. pumps and fans

converters and inverters for single- and multi-motor drives and systems for high-performance applications.
They can be applied continuously from 24 V to 690 V and from 60 W to 2.3 MW.
Basic Performance Converters/ Inverters
SINAMICS V
SINAMICS G110 chassis units
SINAMICS G120 chassis units
SINAMICS G120D distributed frequency inverter
SINAMICS G130 converter chassis units
SINAMICS G150 converter cabinet units
General Performance Converters/ Inverters
SINAMICS G
SINAMICS G110 chassis units
SINAMICS G120 chassis units
SINAMICS G120D distributed frequency inverter
SINAMICS G130 converter chassis units
SINAMICS G150 converter cabinet units
General Performance Converters/ Inverters
SINAMICS S
SINAMICS S110 servo drives
SINAMICS S120 built-in devices
SINAMICS S120 Combi drive system