Power-Up Resources Sdn Bhd
21, Jalan Desa Serdang 3,
Taman Desa Serdang,
Serdang Lama,
43300 Selangor,
+603-8959 8677
Simotics Nema GP & SD ( 1LE2)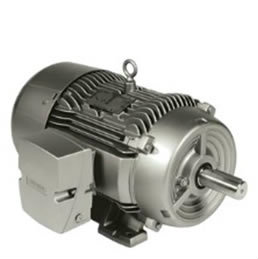 Download
GP100_Brochure.pdf
(690.98 KB)
GP100A_Brochure.pdf
(568.21 KB)
Features_GP100_&_GP100A.pdf
(44.46 KB)
Features_SD_100.pdf
(63.24 KB)
SD100_Brochure.pdf
(806.89 KB)
Siemens_Patner_Cert_5-3-14.jpg
(0.96 MB)
NEMA Premium General Purpose Motors
Severe Duty Motors – SD100
General Description
Siemens SD100 severe duty motors, it is a line of motors that offers the ultimate in rugged construction, cool operation, high performance and application flexibility. Based on 14 decades of Siemens motor design leadership, manufacturing expertise and application knowledge, combined with innovative and elegant new technologies, ensure maximum value to significantly reduce operating costs especially in chemical processing, mining, foundry, pulp and paper, waste management and petro/chemical applications. All SD100 sever duty motor are available with a variety of QuikMOD modifications and kits. Equipped with drive end and opposite drive end shaft V-ring slingers for added bearing protection, provisions for Inpro/seal® bearing isolators are standard on both ends.
Performance Specification
HP Range

1 - 400

Frame Size

140-S449

Frame

Cast iron

Efficiency

NEMA Premium ®

NEMA Premium ® + (FS 140-250)

Voltage

208-230/460V

460V

575V

Service Factor

1.15

Insulation

Class F

Temperature Rise

Class B @ 1.0SF,

Class F @ 1.15SF

Conduit Box (Oversized)

Cast iron

Fan Cover

Cast iron

Cooling Fan

Bi-directional - polypropylene

Bronze (S440)

Counter Clockwise (300-400HP s/4 Poles)

Rotor

Die Cast Aluminum

Die Cast Copper (FS 140-250)

Vibration

0.08 IPS

Inverter Duty

VT 20:1

CT 4:1

CT 10:1
Frame and End Shields
Cast iron construction for exceptional structural integrity & corrosion resistance, equipped with integrally cast feet. Condensation T-drains are provided. Lifting eyebolts are included with motors > 75 lbs. Cast iron construction, polycarbonate fan, zinc-plated hardware, epoxy enamel paint and stainless steel nameplate resist rust and corrosion.
Insulation
This insulation system meets or exceeds NEMA MG1-2010, Part 31, making all motors suitable for operation with adjustable frequency drives. All windings are tested for CIV.



POWER-UP Resources SB - authourized SIEMENS motor distributors, SIEMENS suppliers in Malaysia.
We supply SIEMENS to others countries, eg. Indonesia, Thailand, Vietnam etc.
​SIEMENS Malaysia.