Power-Up Resources Sdn Bhd
21, Jalan Desa Serdang 3,
Taman Desa Serdang,
Serdang Lama,
43300 Selangor,
+603-8959 8677
Chemstar loher / Vario Ex nA, Ex e, Ex d(e) (1PS )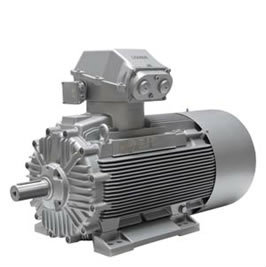 Download
LOHER_CHEMSTAR.pdf
(134.29 KB)
Siemens_Patner_Cert_5-3-14.jpg
(0.96 MB)
1PS
1PS0 - NON-EX
1PS1 - Ex nA
1PS2 - Ex e
1PS4 - Ex d(e) IIB, T4
1PS5 - Ex d(e) IIC, T3
LOHER MOTOR XP
CHEMSTAR / VARIO
SIEMENS EXPLOSION PROOF
ATEX MOTOR
CAST IRON
0.75KW TO 1400KW
2 POLE, 4 POLE, 6 POLE, 8 POLE
B3, B5, B14, B35, B34, V1
IE1
IE2
IE3
Heater
thermistor
Application
The explosion -proof motors are used in the following sectors, pls select the correct motor accoding to Zone, Category & degree of protection:
Chemical and petrochemical industry
Tunnel & deep-sea Mining
Production of mineral oil and gas
Gas works
Gas supply companies
Petrol stations
Coking plaints
Mills (eg. sugar, solids )
Sewage treatment plants
Wood processing (eg. sawdust, tree resin )
others industries subject to explosion hazards
POWER-UP Resources SB - authourized SIEMENS motor distributors, SIEMENS suppliers in Malaysia.
We supply SIEMENS to others countries, eg. Indonesia, Thailand, Vietnam etc.
​SIEMENS Malaysia.