Power-Up Resources Sdn Bhd
21, Jalan Desa Serdang 3,
Taman Desa Serdang,
Serdang Lama,
43300 Selangor,
+603-8959 8677
Simotics XP Loher Ex d(e) (1MD 5 )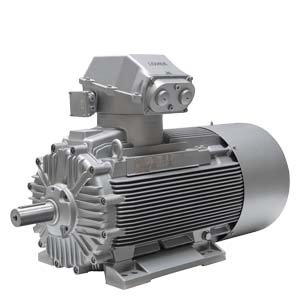 Download
1PS.pdf
(107.01 KB)
Siemens_Patner_Cert_5-3-14.jpg
(0.96 MB)
1MD
1MD5 ( Main for converter/ Inverter operation )
EXPLOSION ENCLOSURE Ex de IIC, T3 or T4, Zone1, IE2
SIEMENS EXPLOSION PROOF
SIMOTICS XP
ATEX MOTOR
CAST IRON
0.75KW TO 132KW
2 POLE, 4 POLE, 6 POLE, 8 POLE
B3, B5, B14, B35, B34, V1
IE1
IE2
IE3
Heater
thermistor
Application
The explosion -proof motors are used in the following sectors, pls select the correct motor accoding to Zone, Category & degree of protection:
Chemical and petrochemical industry
Production of mineral oil and gas
Gas works
Gas supply companies
Petrol stations
Coking plaints
Mills (eg. sugar, solids )
Sewage treatment plants
Wood processing (eg. sawdust, tree resin )
others industries subject to explosion hazards
Siemens expands Simotics XP portfolio with new flameproof explosion-protected 1MD5 motors in efficiency class IE2
Nuremberg, Germany, 2012-Nov-27
The Siemens Drive Technologies Division is adding new flameproof close-to-standard explosion-protected motors in efficiency class IE2 to its Simotics XP portfolio. The new 1MD5 motors enable pumps, fans, compressors and mixers to be operated safely in areas subject to explosive hazards, while at the same time saving more energy.
The chemical and petrochemical industries and the production and processing of oil and gas require robust, long-life motors that provide safety for humans, machines and the environment. Siemens explosion-protected Simotics XP motors, which feature a high degree of safety and efficiency even under extreme conditions, are ideal for use in such applications. This also applies to the new flameproof 1MD5 low-voltage motors that Siemens is adding to the Simotics XP portfolio. As a successor to the close-to-standard 1MJ series with efficiency class IE1, the new close-to-standard 1MD5 series covers the IE2 high-efficiency class. The 1MD5 motors therefore allow for an extremely energy-saving operation of pumps, fans, compressors and mixers in explosive dust and gas environments in Zone 1. In addition, a conversion to IE3 is possible without having to modify the motor dimensions. As the new Simotics motors are also perfectly suited for interaction with Sinamics frequency converters, further energy savings can be made.
The new flameproof motors feature numerous coating systems that can withstand outdoor use and up to 80 percent humidity. This means that the 1MD5 motors can also be used in environments with increased chemical exposure levels as well as for offshore applications. Even in the standard version of the 1MD5, the connection cross-sections of the plenum box comply with the requirements of the German Association of the Industrial Energy and Power Industry (VIK). The motors cover a performance range from 0.25 kW to 250 kW and are available in sizes 71 through 315, as well as in 2-, 4- and 6-pole versions. The 1MD5 motors are mechanically exchangeable with the motors from the Loher Chemstar series and, thanks to their standardized design that allows rapid and cost-effective production, they also have short delivery times and low procurement costs. For customer-specific versions featuring the full range of functions, the Loher Chemstar series of motors supplements the range on offer, right up to the most complex versions.
POWER-UP Resources SB - authourized SIEMENS motor distributors, SIEMENS suppliers in Malaysia.
We supply SIEMENS to others countries, eg. Indonesia, Thailand, Vietnam etc.
​SIEMENS Malaysia.