Power-Up Resources Sdn Bhd
21, Jalan Desa Serdang 3,
Taman Desa Serdang,
Serdang Lama,
43300 Selangor,
+603-8959 8677
NORD Parallel Shaft Geared Motor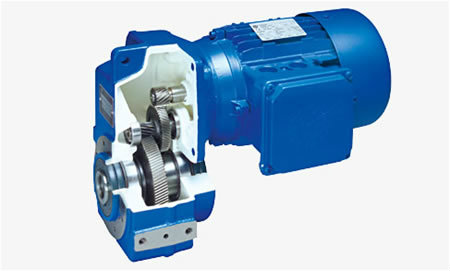 NORD Parallel Shaft Geared Motor

110 - 100.000 Nm
0,12 - 200 kW
Ratio:4.03:1 - 6616.79:1


Parallel Shaft gear units

The parallel axle offset for parallel shaft gear units leads to a compact design compared to helical gear units. In shaft mounted design (hollow shaft ) the gear box can be mounted directly onto the drive shaft of the application. SK0182NB to SK5282 are available as a two-stage version. SK1382NB -SK 5382 are built as 3 stage models for higher ratios, namely SK2382- SK 5382. For Parallel shaft gear unit sizes SK6282/SK 6382 and above, the gear units are built in the same housing for the two and three-stage versions.

The parallel shaft gear units are available in three designs, with hollow or solid shafts, as desired.
a) shaft mounted design, without machined recesses with torque arm
b) Flange design, with machined B14 flange or screw on B5 flange.
c) Foot mounted design.
POWER-UP RESOURCES SB - NORD distributor, NORD supplier in Malaysia.
We supply NORD to others countries, eg. Indonesia, Thailand, Vietnam etc.
Nord Malaysia.