Power-Up Resources Sdn Bhd
21, Jalan Desa Serdang 3,
Taman Desa Serdang,
Serdang Lama,
43300 Selangor,
+603-8959 8677
NORD Unicase Helical Geared Motor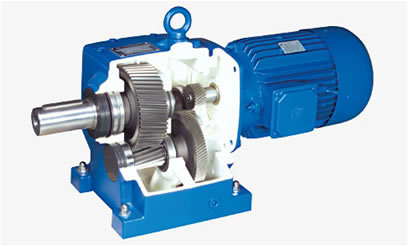 NORD Unicase Helical Geared Motor
10 - 26.000 Nm
0,12 - 160 kW
Ratio:1.35:1 - 14,340.31:1

Helical Gear Units

The 2- and 3 - stage helical gear units SK63 to SK103 have coaxially arranged motor and drive shafts. SK 02-SK52 are available in two-stage models. They may also be built as 3-stage units for higher ratios using a built-on housing.
These are designated SK03-SK53. For helical gear unit sizes SK62/63 and above, the gear units are built in the same housing ofr the two and three-stage versions.

For the highest ratios, 4- and 5 stage helical gear units are available as multi-stage gear units. Helical gear units are available in both foot and flange versions. In flange-version helical gear units, the flange is cast on; thus there are no screw connections between the flange and the housing.
POWER-UP RESOURCES SB - NORD distributor, NORD supplier in Malaysia.
We supply NORD to others countries, eg. Indonesia, Thailand, Vietnam etc.
Nord Malaysia.