Power-Up Resources Sdn Bhd
21, Jalan Desa Serdang 3,
Taman Desa Serdang,
Serdang Lama,
43300 Selangor,
+603-8959 8677
Liquid Pumps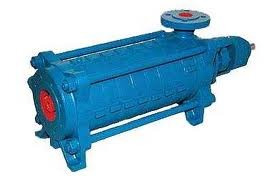 SIHI Vacuum Pumps, SIHI Liquid Pumps
SIHI LIQUID PUMPS
For over 80 years SIHI has been a leading manufacturer of innovative technologies for chemical process pumps, industrial standard pumps, heat transfer pumps, side channel pumps, high pressure pumps, sealless pumps and hygienic pumps.
End Suction / Chemical Process & Industrial Pumps
Flow Rate: < 3500 m³/h
Head: < 160 m
Horizontal volute casing pumps according according to EN 733 and ISO 5199 / EN 25199.
Technical Data
Flow rate: up to 3,500 m³/h
Head: up to 160 m
Product Series Chemical Process: CBS / CBT / DBS / DBV
Product Series Industrial: ZLN / ZLK / SPL / ULN / ZLI
Design
Chemical process & Industrial pumps are used in a wide variety of applications and due to their high reliability they provide reduced operating costs in the Process industry. Specific technical standards including ISO 5199 / EN 25199 and ISO 2858 / EN 22858 are fully complied with, providing a modular range of efficient chemical process and Industrial pumps.

Application Industrial
Application areas for pumps in this range include automobile, mechanical and general engineering industries, food and beverage industry, pharmaceutical industry, paint industry, plastic and rubber industry, iron and non-ferrous metal industry, paper and pulp industry, textile industry, building and construction industry, heating and air conditioning, drainage, water supply and irrigation.
Application Chemical
SIHI chemical process pumps meet the requirements on custom-built solutions in the process industry, in the following areas: chemical and pharmaceutical, petrochemical, paper, plastics, food processing, plant engineering and construction.



High Temperature / Heat Transfer Pumps
Flow Rate: < 1000 m³/h
Head: < 95 m
Volute casing pumps with uncooled mechanical seal according to EN 733 or EN 22858.
Technical Data
Flow rate: up to 1,000 m³/h
Head: up to 95 m
Product Series Hot Oil: ZTN / ZTK / ZTI
Product Series Hot Water: ZHN / ZDN / ZEN / ZLI
Design
In the temperature range up to approximately 200 °C, water is the preferred medium as it is non-polluting and has a high specific thermal capacity. In the temperature range from 200 °C to 400 °C, organic heat transfer liquids are preferable because the vapour pressure also rises considerably when the temperature increases. For handling these heat transfer media, volute casing pumps have been specially developed.

Application Hot Oil
The SIHI Hot Oil heat transfer pumps have been specially developed for handling of mineral and synthetic heat transfer oils. The pumps may be used in installations with positive or negative suction pressure. Especially to be emphasised is the application in plants of the chemical industry (heating of agitators, reactors, drying plants, polymerisation plants, plants for conveying high-viscous products and producing plastic materials and synthetic fibres), the rubber and plastic industry (heating of calendars, melting pots, power presses for plastics, automatic injection moulding machines, production of PVC adhesive tape), the food industry (heating of baking and fish-frying ovens, distillation of fatty acids and glycerine, fat softening plants, production of potato chips and milk powder) and the paper industry and laundries (calendar rolls, production of corrugated cardboard, heating of washing machines, mangles and dryers).
Application Hot Water
The SIHI Hot Water heat transfer pumps are primarily used for circulation of hot water in closed pipe and vessel systems. Therefore their fields of application are the energy production, the heat transport industry and here mainly in systems where hot water as heat carrier is given preference, despite its high system pressure, over oil as heat carrier.



Magnetic Driven / Sealless Liquid Pumps
Flow Rate: < 650 m³/h
Head: < 354 m
Technical Data
Flow Rate: < 650 m³/h
Head: < 354 m
Product Series Process Pumps: CBE / CBM
Product Series Side Channel Pumps: AEH / CEH
Product Series End Suction Pumps: ZLI
Design
For more than 25 years SIHI have been supplying pumps with magnetic couplings for demanding applications in the process industry. It´s experience in the field of magnetic couplings enables Sterling SIHI to use hermetically sealed drivers for the complete program of liquid pumps. Performance data for leak free magnetic couplings; power rating from 2 to 115 kW, temperature range from -40 °C to +400 °C and manufactured to ISO 5199 and VDMA 24279
Application
Chemical industry
Pharmaceutical industry
LPG industry
High temperature
and many more ...
Multistage
/
High Pressure Pumps
Flow Rate: < 650 m³/h
Head: < 1600 m
Backed by its 70 years of application and manufacturing knowledge in the field of ringsection multistage pumps, Sterling SIHI has developed its new SIHImulti range in order to address today?s needs of industrial and process applications, namely increased performances and reliability combined with reduced life-cycle costs.
Technical Data
Flow rate: up to 7,000 m?/h
Head: up to 1,600 m
Product Series: HEG / MSL / MSM / MSH / UEA / TKH
Product Series Vertical Turbine: VETP
Design
SIHImulti pumps of the series MSL/MSM/MSH are horizontal multistage centrifugal pumps of ring-section design, which meet the technical requirements of ISO 5199 / EN 25199. The advanced modular design reduces the number of parts whilst maximising interchangeability. Optimal selection of impeller diameter and diffuser size for each ensures that the pump closely match the required duty conditions.
Application
Pumps of the SIHImulti range meet the specific requirements of many applications, such as waterworks and water supply, boiler feed, pressure boosting, irrigation, high pressure cleaning, heating, condensate systems, reverse osmosis, chemical and process applications and many more.
Side Channel / Side Channel Pumps
Flow Rate: < 35 m³/h
Head: < 354 m
The founders of SIHI were Mr Siemen and Mr Hinsch and in 1920, they invented the side channel principle and since then, the company has continued to develop and improve the side channel design. The Process Industry demands a high level of operational safety for its equipment and SIHI fully meet these standards, by offering an extensive range of materials for the highly efficient side channel pump range.
Technical Data
Flow rate: up to 35 m³/h
Head: up to 354 m
Product Series: CEH / AEH / AKH / AOH / ASH / ADH
Product Compact Series: CEH / AEH / SC / CEB / DRV
Product In-Line Series: AKL / AKV
Design
Horizontal, vertical, self-priming and gas handling side channel pumps.
Application
Side Channel pumps are used for problem-free pumping of clean liquids at unfavorable suction side conditions. They are also very suitable for positive suction heads below 0.5 m. The different material possibilities with uniform dimensions and performance characteristics as well as the standard exchangeable components, make the CEH particularly recommendable for applications in the pharmaceutical, chemical or petrochemical market as well as in the plastic or oil industry. Because of its low NPSH and positive suction head the CEH is very suitable for the pumping of liquefied gasses and liquids under vapour pressure like condensate, refrigerant, boiler feed water or LPG.
The pumps of the CEH /7 series have a retaining stage to avoid the dry running by controlling the liquid level in the pump. This design is especially developed for the handling of liquids under vapour pressure or when pumping from underground tanks. The series CEH /5 are used for bottom off-loading of liquids under vapour pressure.
We supply SIHI Pumps in Malaysia, Indonesia, Thailand & Hong Kong, CHINA etc.