Power-Up Resources Sdn Bhd
21, Jalan Desa Serdang 3,
Taman Desa Serdang,
Serdang Lama,
43300 Selangor,
+603-8959 8677
Liquid Ring Vacuum Pump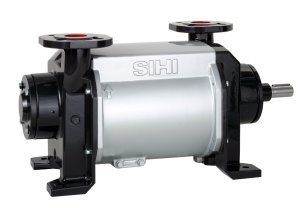 SIHI Vacuum Pumps, SIHI Liquid Pumps
These pumps are widely used in drinking water treatment, municipal sewage, waste water and petrochemical plants; oil terminals and edible refineries; fire protection, marine and many other industries.
Whether it is for pumping water or viscous liquids, corrosive or abrasive liquid, hazardous or high temperature liquids, we have the right product and solutions for most applications. The types of pumps we supply include end suction, split case, vertical turbine, vertical in-line, submersible, sliding vane, gear, pneumatic, screw, progressing cavity, self priming, multi stage, vertical sump and many more.
Beyond offering quality products, Waterfield is fully geared with full-service capabilities, from design preliminary consultation to after-sales service, which ensure customers will enjoy peace of mind.
Pumps & Related Products
Our range of pumps are designed and manufactured according to high standards. These high performance and energy efficent products are made specifically to improve the overall efficiency of our customers indusrial processes.
SIHI Vacuum Pumps
Vacuum Technology
SIHI is the leading manufacturer of innovative technologies for liquid ring vacuum pumps, liquid ring compressors, dry running vacuum pumps, blowers and gas ejectors.
Liquid Ring Vacuum Pumps
Suction volume flow: up to 22,087 m³/h
Suction pressure: 33 up to 1013 mbar
Liquid Ring Vacuum Compressors
Suction volume flow: up to 11,553 m³/h
Suction pressure: up to 11 bar
Dry Running Vacuum Pumps
Suction volume flow: up to 1,000 m³/h
Suction pressure: < 0.001 up to 1013 mbar
SIHI Liquid Ring Vacuum Pump
LPH 55312, LPH 55316, LPH 55320
CONSTRUCTION
Sterling SIHI liquid ring vacuum pumps have a simple but robust
construction with the following features and benefits:
Near isothermal compression
Oil free, with no internal lubrication
Capable of handling almost all gases and vapours
Able to handle quantities of liquid "carry over"
Low maintenance and safe operation
Low noise and almost vibration free
Available in a wide range of materials
Broad range of applications
O-ring sealing as standard
Cavitation protection as standard
Drain hole as standard
Built-in solids drain
Rotating metallic parts are non contacting to minimise wear
ATEX compliance
Sterling SIHI liquid ring vacuum pumps of the range LPH 55312,
LPH 55316 and LPH 55320 are two stage pumps.
APPLICATIONS
Evacuation and pumping of dry gases and saturated vapours. The
pumps can also handle liquids. These units offer pressures in the
range of 33...900 mbar(a) to atmospheric. Much lower pressures
are available by using ancillaries such as ejectors and lobular
boosting pumps. Typical application areas include:
Chemical and pharmaceutical industry for distillation, drying
and degassing
Food and beverage industry for low temperature cooking,
and bottle filling
Electronic industry for impregnation and drying
Plastics & Rubber industry for degassing
Healthcare for sterilisers and general vacuum
Note
By continuously feeding the pump with a small amount of service
liquid (usually water), the heat due to gas/vapour compression is
conducted away. This also replenishes the liquid ring and ensures
that it does not become saturated with process media. Recharging
the pump with service liquid at ambient temperature enables the
unit to condense evacuated gases / vapours. It can therefore be
used for solvent recovery. The condensed gas and liquid can be
separated in a liquid separator. More information is provided in the
accessory catalogues.
The integrated solids drain permits the removal of any entrained
solids whilst the pump is operating. The service liquid can therefore,
simply be re-circulated. The rotation of the pump is clockwise when
viewed from the drive end.
Liquid Ring Vacuum Compressors
SIHI Liquid Ring Compressors compress gases from a lower pressure to a higher pressure. Almost all gases and vapours can be compressed, even those containing dust and liquids. Due to the intensive contact between the gas being conveyed and the operation fluid, there is only a very slight rise in the temperature of the gas being conveyed, so that one can almost describe it as an isothermal compression.
Technical Data
Suction volume flow: up to 11,553 m³/h
Suction pressure: up to 11 bar
Product Series Single Stage: LOH / LPHX / LPH / KPH / KPHC / KPHV
Product Series Two Stage: LOH / LPHX / KPH / KLH
Design
SIHI Liquid ring compressors are of simple and robust construction. They have the following important features like handling of nearly all gases and vapours, non-polluting due to nearly isothermal compression, oil-free (as no lubrication in the working chamber), additional liquid can be handled with the gas flow, easy in maintenance and reliable operation, low noise and nearly free of vibrations, wide choice of material (applicable nearly everywhere) and no metallic contact of the rotating parts.
SIHI Dry Running Vacuum Pumps
The SIHIdry vacuum pump is a vertical twin-screw machine that is completely dry running and has no mechanical shaft seals. Moreover, the hermetically sealed unit has been developed specifically to meet these demands, whilst maintaining a simple, cost-effective solution.
Technical Data
Suction volume flow: up to 1,000 m³/h
Suction pressure: < 0.001 up to 1013 mbar
Product Series Chemical Execution: M / H
Product Series Industrial Execution: V / S
Design
SIHIdry is based upon the dry running twin screw principle. The screw-shaped displacing bodies counter-rotate without contact. The pump inlet is at the top and the outlet at the geodetically lowest position (top-down pumping). In contrast to conventional pumps the both screw spindles are not mechanically but electronically synchronized. This innovative drive conception is the basis for a stepwise development of the vacuum pump to an intelligent vacuum system, which takes on additional functions as the valve-, and pressure control for example. Furthermore the intelligent system offers the possibility to exactly monitor the important process data in order to ensure a maximum of process safety.
We supply
SIHI Pump
in
Malaysia, Indonesia, Thailand, Hong Kong, China shanghai etc.